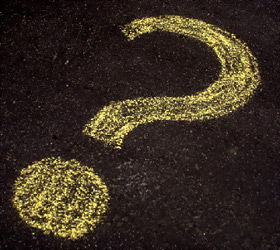 So you're shopping around for a new roof? Apart from the foundation, the roof is probably the most important exterior structure of your home and replacement of it is a major home improvement decision.
When talking to potential roofing companies, there are some questions you will want to have answered before you sign on the dotted line. It's also just a good checklist to have. Below are 25 questions to ask your roofing contractor!
1. How long have you been in business?
How they answer will tell you a lot about the company. If they've been in business for 30 years as a family business, they've proven themselves to be experienced & trustworthy in the roofing industry. If it's only been 1-2 years, then you will want to do some more due diligence. Also, ask if they've changed their name at all. Hiding from past companies is not a good thing.
2. What kind of insurance do you have?
You will want to hear 2 kinds, workman's compensation and general liability. Workman's comp, is just in case one of their employees gets injured on your property. You may then be liable without this. General liability, is for any damage done to your house by the roofing company.
3. Do you have any homeowner referrals I can talk with?
This is always telling. Talking with other homeowners about the company can give you valuable insight on what type of company they are. Was it done in a timely manner, were they professional, on budget, any complaints, would you hire them again? Just a few questions you can ask the references.
4. Do you use any subcontractors?
Some companies will hire subcontractors to actually perform their work. This can be a warning sign, as there is no guarantee how good they are if they are not related to the roofing company you are negotiating with.
5. Is the company bonded?
A roofing contractor bond is surety & protection against illegal and unwanted actions the company may do as well as full completion of the project. While these differ in every state and may not be necessary, it is something to look into. The bond is insurance for you by a third party that the roofing company performed his services in a satisfactory manner. If not, the bond issuer will provide monetary funds for the failed project.
6. What kind of licensing do you have?
The roofer should have appropriate licensing with their home city & state they are doing business in. Make sure the license is valid, up to date with no penalties or violations on it.
7. How do you protect the lawn and landscaping with working?
Removing an old roof and installing a new one involves a lot of materials and movement. If you have a pristine front lawn with landscaping, flowers, etc … be sure to ask and request how your landscaping will be protected during the installation.
8. Will they clean paths/doorways of nails right away?
In a follow up question, make sure to request that nails and path ways are cleaned up each day. Walking in and out of the house with nails on the ground can be dangerous!
9. Do you have a warranty, what does it include?
Get the details about the warranty that should cover both the materials and the work performed, duration, and what needs to happen if it is ever used. This should also include the original manufacturer's warranty on all the materials used.
10. How do you protect my gutters?
How the roof is installed especially when using ladders can potentially damage your gutters. Companies that use standoffs or ladder stabilizers are aware of this otherwise, ladders leaning straight on the gutter system will wreak havoc. You may end up with a nice roof, but will need to replace your gutters!
11. Does this include removal of the old roof?
This is usually standard and included, but make sure it is. You don't want to get the bill to see removal of the old roof as an extra hidden charge.
12. Is edge metal included?
Edge metal is aluminum that is placed underneath the shingles that hang over the edge of the roof. This is to ensure that water drainage goes directly into the gutter and does not damage or rot your plywood underneath. This is equally applied to roof flashing.
13. Who will be my own site contact for questions/communications?
Usually the one handling the sale & negotiation for your roofing contract will not be always on site. Ask for name and contact info for the site manager in case you have questions or concerns that need to be addressed.
14. What about plywood replacement and costs for damaged or rotten wood underneath?
When tearing up an old roof, some times there can be damaged and rotten plywood underneath that is found. Be sure to ask what will be done in this instance and any extra costs that may be involved. If you want to get a rough estimate on how much new roofing will cost, check out our roofing estimator.
15. Does your company have a physical address and phone number?
You will want to be able to visit your local roofer in case an issue arises 6 months after installation. Some place you can drive to and pick up the phone and talk to a manager!
16. Any projects in progress you can visit to survey the workers in action?
When getting estimates from roofing companies, asking if there is a local project nearby in progress that you can visit will give you an idea of how the work will be performed. Go and check it out!
17. Is tarping & covering done at the end of each day?
This is important to protect your exposed roof. If bad weather rolls in and your plywood is left uncovered, that can bring a lot of damage to your roofing structure underneath. At the end of each day, proper tarping and covering should be done to protect your home.
18. Will the roofing company obtain the necessary permits?
Reroofing your home without a permit is most likely a violation in your city, state. The roofing contractor should obtain necessary permits for the roofing project.
19. What are the terms of payments/ deposits etc …?
Know what you need to pay and when …
20. How long will the job take?
It's always good to have a clear timeline of how long the job will last. Ask about what will happen if they go over X amount of days etc … Also good to let you r neighbors know so they can have an idea how long they can expect hammering throughout the day!
21. Is your company a member of any roofing association in their city or state?
This is just extra bonus points for the roofing company. Many cities have roofing associations that companies can join as well as trade organizations. A reputable company will have these memberships.
22. Does the roofing contractor have a solid BBB rating?
If they are a company with history, it's possible they are listed in the Better Business Bureau. This along with their yelp reviews can give some pointers into what type of company they are.
23. Do they do worker training?
Roofing companies will often train their workers and go through a learning period. Are there roofers up to date in training, will the ones working on your roof be experienced and skilled?
24. Will a maintenance program be included with the new roof?
Many roofers don't usually offer this, but I would argue that this should be up for negotiation. Periodic maintenance especially the first year to catch any leaks can be a great preventive measure.
25. Any unseen problems that may arise in working with your roof and materials?
Have an honest conversation with the roofer and ask if they for see any potential problems that may arise during the installation. Every roof is different and poses different challenges. This is just to keep any surprises from happening at the end of the day.
I really hoped these roofing questions helped you in making a better sound decision is choosing your roofer. If you have other questions that you think are important, please include it in the comments below and I'll be sure to add them later!